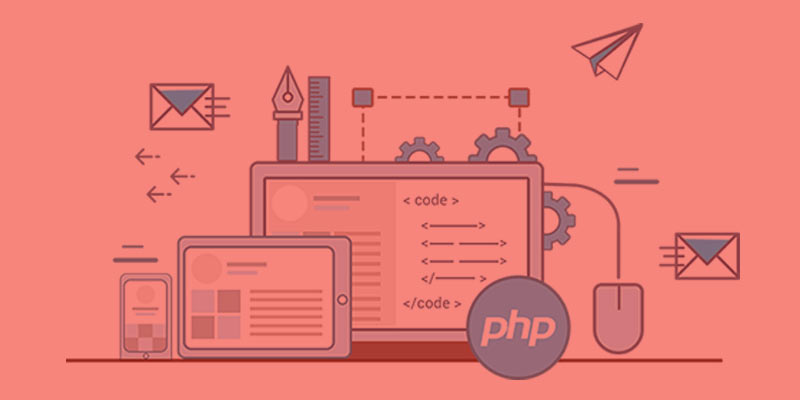 PHP DEVELOPMENT WEBSITE
Today most of the websites are developed on opensource technology means content management system with the help of which the customer can update their content by own. We start the projects by a initiation of scratch and then developed by using our expertise in PHP, JavaScript, HTML and CSS.
At Isconic our Developers create user freindly interface also our inhouse developers from Singapore and Malaysia work hard to give a attractive design and make website as per w3c standards. Our web designers and developers are experts at web development, PHPand latest technology also work with the customer strategy to use the full potential of the technology. Our team member go under regular training and certification so that we can provide you a hasslefree end-to end-solution for your businessto be a seo freindly website in Noida, India. We also give importance to localised web development solutions,landing page campaign, web application, responsive web development for multimedia screen for india and also for for offshore customers. We give unique ideas for the customer to give effective delivering results. Our core services include insight and strategy, design and usability, development, eCommerce and digital marketing.
ISCONIC's dedicated team provides web development that is both mobile-friendly and highly accessible for the Indian audience. We always aim for quality and effectiveness in delivering the digital components that suit your business structure. Our web developmentservice covers coding, system integration and assurance interactive element functions meet the requirements of design, usability and accessibility. When building a website, there is a need to consider the high penetration levels of mobile devices, limited access to Google services, ICP requirement for local hosting and much more. We are proud to have a reputation for world-class user experience design, that is, the design of a single digital experience such as a website, mobile application or touchscreen mobile. Our web design and development team are experts at building sites that are scalable, flexible, secure, and search engine friendly for a variety of purposes, including corporate websites, E-commerce, and online communities.
PHP code when mixed with HTML code, can be used in combination with various search engines and web frameworks. PHP code is usually processed by a PHP interpreter, which is executed on web server. After the PHP code is interpreted and executed, the web server sends resulting output to its client, usually in form of a part of the generated web page; for example, PHP code can generate a web page's HTML code, an image, or some other data. We, at isconic have been redefining web development every day. Development of a website integrates our expertise in technology meeting with creativity and the result is definitely best. Whether you have been engaged in the business of real estate, technology development, product marketing, Media, Arts, Communication or any other business, Isconic will devise innovative solution for website.
PHP is an open source scripting language used as code to generate dynamic websites general purposes. The most important use of PHP is to create dynamic pages in web development. PHP is integrated with the command line interface capabilities and can be utilized in graphical standalone applications. The PHP development is popular as more than 20 million sites have been crafted on it and installed on more than 1 million servers for web technology. With the need for business to have reliable and fast solutions, Website Development Company has become an instrumental element in the encompassing of such requirements. Quality solutions can easily be developed using PHP application development techniques.
Due to some good supportive web hosting websites and web tools, creating a website has become the simple thing to create, but creating a genuine website with full support for e-commerce and interactive multi login website is still something, where expert hands is required. However, in the market, there are many professionals to create and manage such websites. And the number is such big that deciding whom to give the contract is a bigger challenge than to create the website even. What to do then how to decide then, whom to give the responsibility? The decision making process becomes easier when the basic things are kept in watch. To make a list of the most important aspects, the following key areas are to be covered.
PHP websites usually load faster than other websites and is noticable in search engine. We also provide you content with better keywords and backlinks which is importance for a webpage ranking. last but not the least a website also need traffic which we provide for you for generating sales. PHP websites & applications provides good results in comparison to other websites for your custom development needs. Our efforts are directed towards assisting our clients in creating a dominant web presence backed with robust software.
Websites that we develop are right blend of creativity, modern design, latest web standards, secure codes and Search Engine friendlyweb-pages.
Web Application Developmente.
Open Source Web Development
SEO Web Development
PHP Web Development
Domain name registration.
Custom CMS Development
Custom e-commerce Web Development
Content writing for your website.
Customized business solutions
Web Configuration.